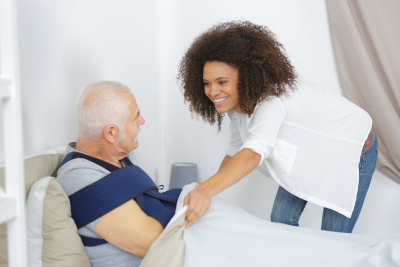 Guardian Angels At Home Care is a Medicare-certified Home Care agency owned by people who care. We are not a franchise, but rather a privately owned company in Dallas, TX serving 100 counties and committed to providing quality home care for the last 10 years.
Services offered:
We serve patients in their unique care conditions, which include personal care assistance, medical social work, skilled nursing care, respiratory therapy, speech therapy, and physical/occupational therapy.
Payment Source:
We accept payments from Medicare, Medicaid, Care Improvement Plus, BCBS-PPO, United Healthcare/Secure Horizon, Humana (PPO, HMO), Aetna (PPO, HMO), Molina (MMP), Amerigroup (MMP), Baylor Scott and White, Carecentrix, Wellmed, Healthspring, VA.
To know more about our services, call us at 972-247-8203 or email us at staff@guardianangelsathomecare.com.