Pictures speak a thousand words. We invite you to browse through the Avatar Healthcare photo album. You'll see how we are reflected in the faces and smiles of our residents and staff. You will also be able to take an inside look into our facilities, offices, events, and more.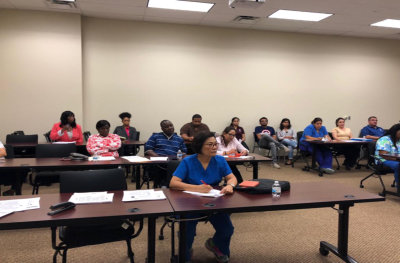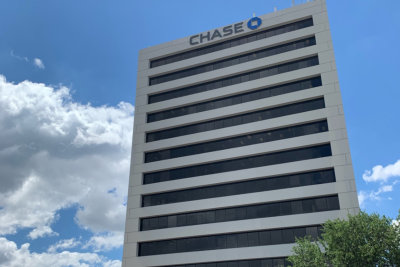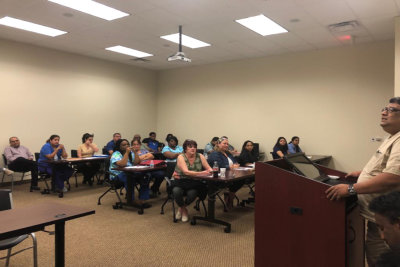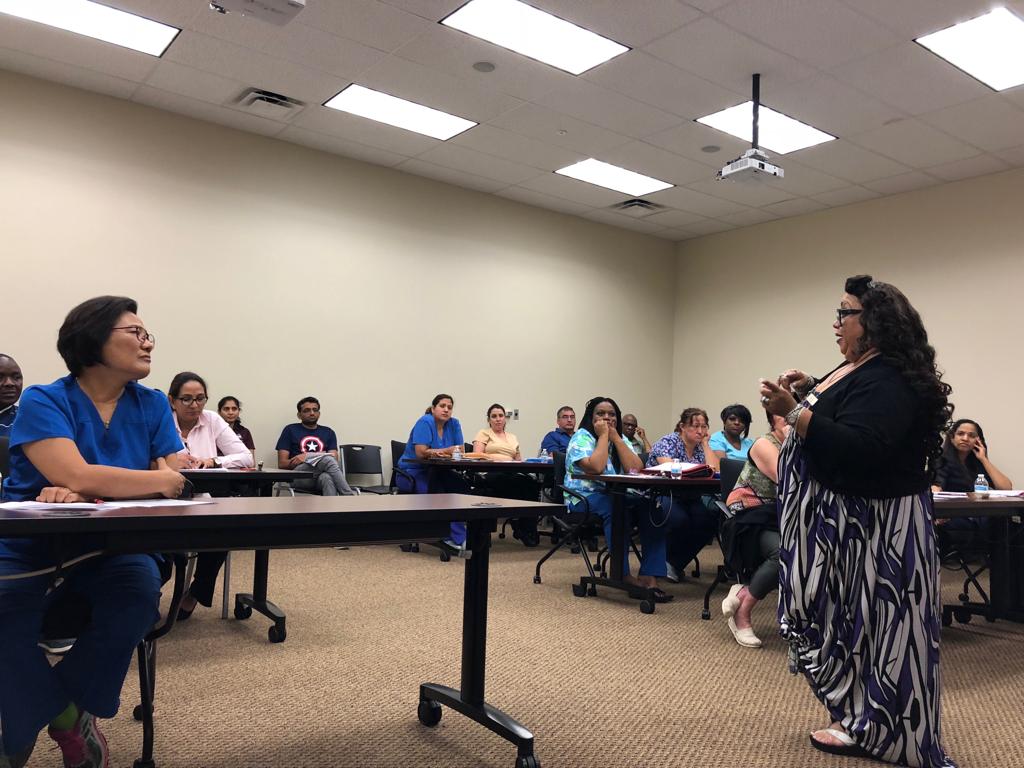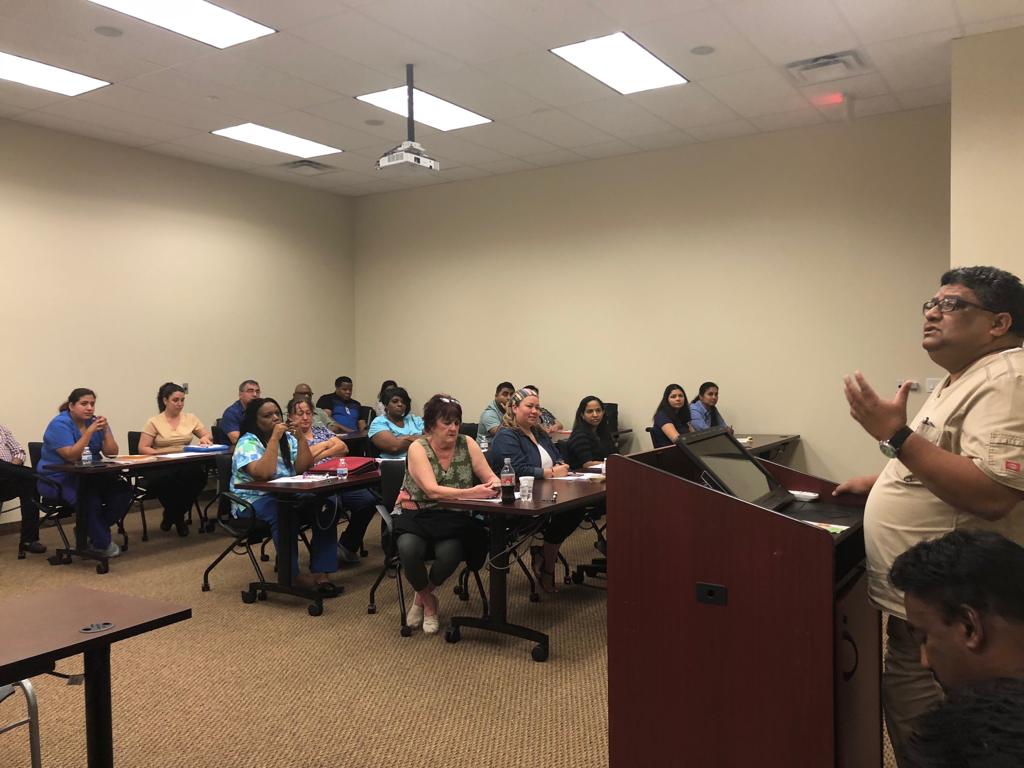 At Avatar Healthcare, our skilled team is committed to offering the highest quality home healthcare services in Richardson, Texas. If you need support in your home, we are the one-stop source for everything from rehabilitative to hospice care services.
Our company was built by a team of healthcare professionals who are focusing on offering the best levels of care for families and individuals throughout the area.
When you work with a management company like Avatar Healthcare, you have access to tailored home health care solutions that support your family in living the way you desire. We care for real people with unique concerns, offering a personalized approach to help you maintain as much independence as possible.
Neighborhoods Near Richardson, TX (and Dallas, TX)
Avatar Healthcare is based in Richardson, Texas, and we also serve many of the surrounding communities. The benefit of working with our team is that healthcare specialists come to your location – offering convenient solutions in the comfort of your home.
As of July 2021, our area stretches across Dallas, Collin County, much of Tarrant County and Denton, and nearby cities. We are growing quickly and our area is constantly expanding.
Here is an overview of the neighborhoods in and near Richardson that we serve:
Beck Branch Trail

Canterbury Courts

Sharp's Farm

Sherrill Park

Morningstar Meadow

Moroney Farms

Richland

Saddlebrook

Carrington Estates

Estates of Breckinridge Creek

Heather Ridge Estates

Sallie Circle

Sharp Estates

The Reserve at Sharp Lane

Town North Park

Waterford Villas Townhomes

Northrich

Renner and Jupiter

Reservation

Woodhaven Towne House
If you live in any of these areas and need home health services, reach out to our team to schedule a consultation to learn more about our services.
Why Choose Avatar Healthcare
Search online for home health or palliative care services, and you'll find multiple providers in the local area. So what makes our team at Avatar Healthcare stand out in the industry? We invite you to learn more about our offerings so you can see the Avatar difference.
As you are comparing local service providers, here are a few reasons why you should choose Avatar Healthcare:
Tailored Home Health Care:

We treat each client with the highest level of care, promising personalized services every step of the way. Our goal is to help you live life the way you want – prioritizing independence and family support at all times.

One-Stop Source:

Access all the healthcare services you need from one convenient management provider. Our network includes a full range of healthcare professionals, helping to simplify your care plan as much as possible.

Reliability and Safety:

Your safety is our highest priority. Rest assured, knowing that we are proactive with all health and safety precautions. At the same time, you can rely on our schedule and services with unwavering reliability at all times.
About Our Team of Care Providers
Our team at Avatar Healthcare is more than a small home health provider. We are a business group that owns multiple hospice and palliative care centers throughout the state of Texas. Our home healthcare services in Richardson, Texas, serves around 600+ patients.
Our strategic partnership model offers access to healthcare pros at an affordable cost to your family. Our goal is to provide hi-tech, high-impact healthcare that brings cost-effective solutions into your home.
About Home Health and Hospice
Home health care specialties fall into two important categories: home health and hospice. These services are covered by most private insurers and Medicare, ensuring the comfort of your loved one when they need medical support at home.
Home Health Services:

When a patient needs short-term medical care at home, then it falls in the category of home health services. These services are standard for helping seniors or adults with rehabilitation and recovery after an illness, injury, hospitalization, or surgery. Home health services are also available to help people learn how to manage chronic health conditions better.

Hospice Care:

When someone is nearing the end of life, then hospice provides clinical, emotional, social, and spiritual care for the patient and immediate family members. Palliative care helps each patient stay as comfortable as possible, using interventions to help with symptoms and pain management. At the same time, in-home care offers respite for family members to take time to rest.
Home Health Services Near Dallas, TX
What home health or palliative services do you need? Here's an overview of the ways we can help with your healthcare plan:
Home Health Care

Hospice

Personal Home Care Assistance

Physical Services

Medication Management

Hospital Managed Services
What People are Saying about Avatar Healthcare
We have a long list of satisfied clients! Our reviews speak for themselves. Here are a few things people have shared recently about our home health services:
They took care of my grandfather…very professional and very kind. He appreciated the great service and therapy. (

Yellow Pages

)

Excellent Service! (

Google Reviews

)

Their nurses and caretakers took great care of my grandmother when she was sick. They were always on top of everything and extremely friendly. I would definitely recommend and thanks for the service! (

Yelp

)
Schedule a Home Health Consultation with Avatar Healthcare
Are you interested in learning more about how your family will benefit from home health care services? Not only do we offer treatment support for homebound patients, but these services center on the needs of the entire family.
At Avatar Healthcare, we are committed to providing the quality results you deserve. You're invited to learn more about our company and available services by scheduling a consultation.
We specialize in home health, hospice, and personal home care services. Call Avatar Healthcare: (844) 422-5528.