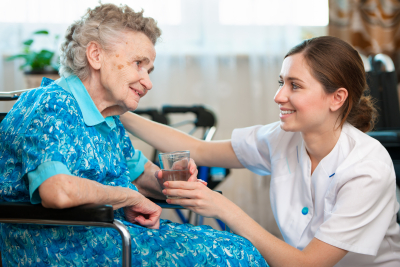 Avatar Healthcare offers home health services for adults and seniors. These include short-term nursing, rehabilitative, therapeutic, and assistive care services.
When is home care appropriate?
Patients may need home health care:
Following a hospital stay
While recovering from heart attacks, strokes, and accidents
For an injury or illness that requires medical attention
For dressing changes and wound care
What services are available?
To cater to the individual needs of every person we serve, we offer a wide array of services, including:
Skilled Nursing
Skilled Nursing
Diabetic Management
Medication Management
Caregiver Education
Disease Specific Patient Education
Post-Surgical Care and Rehabilitation
Infusion Therapy
Cardiac/Pulmonary Rehab
Catheter/Ostomy Care
Oxygen/Medical Equipment (via contract)
Wound Care
Licensed Medical Social Worker
Community Resources
Long-Term Planning
Financial Resources
Medical Supplies
Physical/Occupational Therapy
Pain Management
Safety Assessment/Education
Total Joint Program
Endurance/Strength Exercise Program
Memory/Cognition
Mobility/Gait Training
Treatment
Home Exercise Program
Speech Therapy
Language/Voice Therapy
Memory/Cognition Therapy
Community Skills
Swallowing Difficulties
Who is eligible?
Individuals who are homebound and require the need for skilled nursing care or therapy services are eligible for home health care. Homebound is defined by Medicare as "considerable and taxing effort to leave the home infrequently and for short duration of time". You may be temporarily homebound due to an illness or injury.
Learn More
Set an Appointment now for an evaluation of your home healthcare needs. If you have other concerns, get in touch with us at 844-422-5528.