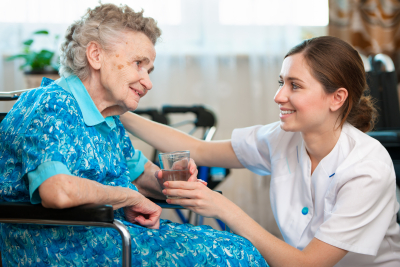 Avatar Healthcare offers home health services for adults and seniors. These include short-term nursing, rehabilitative, therapeutic, and assistive care services.
When is home care appropriate?
Patients may need home health care:
Following a hospital stay
While recovering from heart attacks, strokes, and accidents
For an injury or illness that requires medical attention
For dressing changes and wound care
What services are available?
To cater to the individual needs of every person we serve, we offer a wide array of services, including:
Skilled Nursing
Skilled Nursing
Diabetic Management
Medication Management
Caregiver Education
Disease Specific Patient Education
Post-Surgical Care and Rehabilitation
Infusion Therapy
Cardiac/Pulmonary Rehab
Catheter/Ostomy Care
Oxygen/Medical Equipment (via contract)
Wound Care
Licensed Medical Social Worker
Community Resources
Long-Term Planning
Financial Resources
Medical Supplies
Physical/Occupational Therapy
Pain Management
Safety Assessment/Education
Total Joint Program
Endurance/Strength Exercise Program
Memory/Cognition
Mobility/Gait Training
Treatment
Home Exercise Program
Speech Therapy
Language/Voice Therapy
Memory/Cognition Therapy
Community Skills
Swallowing Difficulties
Who is eligible?
Individuals who are homebound and require the need for skilled nursing care or therapy services are eligible for home health care. Homebound is defined by Medicare as "considerable and taxing effort to leave the home infrequently and for short duration of time". You may be temporarily homebound due to an illness or injury.
Get in Touch
For an evaluation of your personal home care needs, Set an Appointment now. If you have other questions, contact us at 844-422-5528 for assistance.
Our team at Avatar Healthcare is committed to helping you design the ideal medical care plan for your unique needs. With these quality home health services, you can relax in your home or any other location of your choice while continuing to have access to top-notch medical care.
What are Home Health Services?
Home health services encompass everything a patient needs for medical support in their home. These services are often recommended for patients managing chronic illnesses or in recovery after an injury, accident, surgery, or illness.
For example, home health services are commonly used when someone is going home after a hospital stay or spending time in rehab or skilled nursing center. The goal is to help the patient maintain independence at home while also offering the medical support necessary.
Sometimes, home health services are recommended by a doctor because of a medical diagnosis involving a chronic or terminal disease. Other times, home health services provide the short-term solutions patients need while in recovery for a few weeks or months.
When a patient has a decline in health and needs help with medical treatments and other services, then home health can be a great solution.
Full-Service Care Through Home Health Services
The main benefit of home health is that a patient has access to a full range of services from the comfort of home. For example, instead of never-ending trips to the doctor's office, patients can continue receiving ongoing care through video conferencing and in-home visits from care providers.
The home health team designs a personalized care plan to match the patient's unique needs. Not only does home health focus on symptom management, but these services can also include essential treatments.
Here is an overview showing the types of services and providers that can be included in a home health plan:
Nursing

Daily medical support and hygiene

Wound care

Speech therapy

Occupational therapy

Physical therapy

Medication administration

Medical social work

Education for patients and caregivers
Home health services are available on an ongoing basis or intermittently, depending on the patient's needs.
How Home Health Care Works
To receive home health services, you must first work with a doctor to determine eligibility. Then, when the doctor refers you to home health services, you start working with the home health agency to design a personalized plan.
Avatar Healthcare is proud to be a trusted home health agency in the local area. When we meet with you for the first appointment, we'll ask questions about your health, determine specific needs and preferences, then design an ideal plan.
The good news is that your doctor is involved in-home health services. So even though you aren't visiting the doctor in the office, the home health agency staff keeps your primary care doctor updated about your situation.
Purpose: Home Health Care
Your medical team designs a home health care plan with several goals in mind:
Independence:

Helping each patient maintain the highest levels of independence possible.

Safety:

Protecting the patient's health to minimize the risk of injury or setbacks in recovery.

Hospitalization:

Ongoing home health care can reduce the risk of hospital re-admittance.

Recovery:

Personalized medical treatments to speed up recovery and optimize results.
What Is Included in a Home Health Visit?
When a nurse or medical provider visits your home, what services are provided? Specific care depends on the patient's unique needs but might include:
Conversations about your meal plans and diet

Checking vital signs, such as heart rate, blood pressure, breathing, and temperature

Discussion about pain and symptom management

Review of medication dosages and administration

Observation of safety concerns in the home

Education about self-care and medical treatments

Care coordination and communication with other home health providers
This home-health plan can always be changed as the needs of each patient change with time. As the patient, you can request specific services or decline certain treatments if they don't match your preferences.
Benefits of Home Health Care
Why choose home health care instead of other types of medical services? These are some of the benefits you can expect from home health:
Lower Costs:

Transitioning a patient from a hospital or skilled nursing facility often reduces the overall medical expenses.

Quality Services:

The quality of home health care is just as effective as the services received in a hospital or rehabilitation center.

Symptom Management:

Ongoing pain and discomfort is alleviated through ongoing medical care in the home.

Patient Independence:

Patients prefer the convenience of staying at home while maintaining as much independence as possible during their recovery.

Personalized Plan:

Each person receives a customized care plan, helping to minimize decline and improve the overall outcome.

Faster Recovery:

Specialized medical care speeds up recovery time, helping the patient return to their normal lifestyle as quickly as possible.

Preventing Decline:

Treatments to improve or maintain current conditions while slowing the decline when a patient has a severe health condition.
How Much Do Home Health Services Cost?
The cost of medical care can add up, which is why families are often worried about the expense of bringing medical providers into the home. But rest assured, knowing that most families pay minimal out-of-pocket costs for these services.
When a doctor orders home health services, the expenses are usually covered through Medicare, Medicaid, or private insurance policies.
So, families can access quality medical support, supplies, and necessary care to support the patient's needs. There's no reason to worry about financial stress. Instead, prioritize the quality of care your loved one is receiving.
Schedule a Home Health Consultation
When you or a loved one needs home health services, our Avatar Healthcare team is here to help. We offer the full-services solutions you require, helping to support your health and overall wellness in the comfort of your home.
In addition to home health services, Avatar Healthcare can also assist with hospice and personal home care services as needed. For more information, call us at tel:(844) 422-5528.