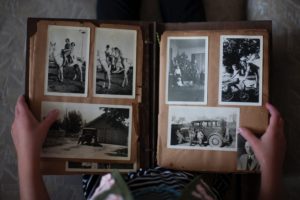 Memory Care Services by Avatar Healthcare
When you or a loved one is diagnosed with dementia or Alzheimer's Disease, it can be overwhelming to consider the necessary medical support and care in the future. The good news is that in-home care allows patients to stay in their own homes.
At Avatar Healthcare, we are committed to providing patients and families with the best care possible. Our personalized approach gives you access to a team of providers. In addition, we'll help you navigate the industry and identify the services and support that suit your needs.
Memory Loss Screening and Personalized Care
Early diagnosis is critical to ensuring quality care for each patient, which is why our staff recommends screening services for patients at risk of memory loss.
It's common for healthcare providers to recommend screenings for these patients:
Post cardiac arrest

Post respiratory arrest

Post seizure

Diagnosis of an autoimmune disease

Diagnosis of congestive heart failure

Patients with sleep apnea

Patients over the age of 65
Thorough testing can identify the earliest signs of memory loss, as well as the progression of cognitive decline. Then, our team can assist in helping your family access the ideal services to slow the progression of this disease.
Contact Avatar About Memory Care Services
Start benefiting from our memory care services today
Memory Care: A Complete Workout for the Brain
Our cutting-edge memory care treatments provide a complete workout for the brain, helping people to regain memory and minimize the effects of memory loss. These services are focused on scientific results discovered through brain specialists and experienced doctors.
The first step is to understand more about the memory challenges your loved one is experiencing. Next, we evaluate the needs of each patient and determine eligibility for available services.
If it's determined that your family member is a good candidate for this memory care program, then our team at Avatar Healthcare creates a personalized treatment plan. The goal is to evaluate the needs of each patient, then optimize and monitor the progress of the brain and body.
Services Available Through Memory Care
What is included in a memory care plan? Here is an overview of some of the services that are provided, based on the patient's needs:
Ongoing Care and Supervision:

Memory care provides the hands-on services a patient needs to prevent issues such as wandering and confusion. These services can be a few hours a day to alleviate the family's caregiving schedule or 24/7 if required.

Safe Environment:

Safety is always the highest priority, especially when a person is confused or needs extra support. The memory care team helps with home accommodations and safety strategies.

Memory Activities:

Ongoing activities can help to stimulate the mind and sometimes enhance the person's mental abilities. In-home care providers work with doctors and other medical specialists to provide treatments as needed.

Medication Management:

A person who needs memory care will have a hard time following a medication schedule without support. The care team monitors medication usage and reduces the risk of side effects, underdosing, and overdosing.

In-Home Support:

In addition to medical support, sometimes patients need assistance with other home care services. Memory care can be combined with home care to help with meal planning, light housework, and more.

Personal Care:

Memory patients often need assistance with personal care, including bathing, grooming, toileting, and incontinence care. The memory care team can provide ongoing support for these needs.
As you can see, memory care addresses the person's immediate needs. Additionally, extra support is available to slow the progression through memory activities and treatments whenever possible.
Benefits from Memory Care
Is memory care right for you or a loved one? As you learn more about the benefits of these services, it's easy to see why many families choose in-home memory care. Here are a few benefits you can expect:
Improve Quality of Life:

A memory care team designs a personalized plan to ensure the patient's comfort and quality of life. Physical, mental, and emotional health are all considered when designing the memory care plan.

Maintaining Skills:

When a patient is experiencing cognitive decline, memory care can slow the progression of the disease and help them keep their skills as long as possible. Memory care providers help by stimulating cognition through specialized activities.

Safe Environment:

Ongoing care support and a safe environment reduce the risk of injury in the home. Additionally, the memory care team reduces the risk of the person wandering away from home.

Experienced Staff:

The memory care team is certified and has years of experience in the industry. You can have confidence in knowing that your loved one is receiving a high quality of care.

Health Provider Coordination:

Often, patients have multiple healthcare providers. The memory care team can maintain communication between doctors, nurses, and in-home caregivers to ensure optimal services at all times.

Companionship:

Supervision and recreational activities, ensuring safety and reducing the risk of isolation. These companionship services help maintain both mental and emotional health.

Skilled Care:

Medical professionals and nurses can come into the home to help with medical needs, such as physical therapy, wound care, injections, and other necessary medical services.
Why Is Memory Care Necessary?
Memory issues, such as dementia and Alzheimer's disease, are progressive. The symptoms might be minor in the beginning, such as forgetfulness or a small indication of memory issues.
Eventually, these symptoms worsen with time. As the memory issues progress, the person will be unable to maintain an independent lifestyle.
The symptoms and behaviors accompanying dementia can be challenging to manage, which often poses health and safety risks if the person is unsupervised.
Family members are willing to help. But they don't have the time or resources to spend 24/7 with their loved ones. Memory care can fill in the gaps, providing the patient with necessary services and reducing the burden on the family.
In the later stages of dementia, the person cannot perform even the most basic tasks, such as bathing, eating, dressing, and grooming. At this point, the symptoms are severe, including confusion, disorientation, and even aggression.
Professional care providers know how to manage these worsening symptoms. The goal is to protect the person's safety while improving their quality of life and slowing the disease progression if possible.
Memory Care: In-Home or Another Location?
While there are memory care communities, people often prefer to keep their loved ones in the comfort of home. The good news is that in-home memory care offers the same level of quality and support a person can receive from a skilled assisted living situation or skilled nursing.
Bringing memory care services into the home helps improve the person's quality of life, reduces the burden on family caregivers, and prevents common complications in patients with memory issues.
Our memory care services are much more than making the patient comfortable. We strive to optimize the patient's overall health and wellness while also addressing the caregiver's needs as well.
At Avatar Healthcare, our team uses technology to maintain open communication with everyone involved in the patient's care.
Digital resources provide access online for families and doctors, showing:
The patient's vital signs, including heart rate, temperature, blood pressure, sleep, and physical activity

The progress of cognitive therapy through ongoing treatments

Physician monitoring and alerts if the patient's vitals change
Through these online tools, both nurses can provide a combination of in-person and telemedicine care. This hybrid approach enables full-service care at all times, even when the patient is at home without a medical provider nearby.
Benefits You Can Expect from a Memory Care Program
Why should you consider in-home memory care services? Patients and families enjoy a variety of benefits, including:
Ongoing visits from our experienced staff members

Modern technology to monitor patient biometrics (heart rate, sleep, activity, and blood pressure)

Memory care treatments with a licensed clinician 2 – 3 times per week.
Do You Need Memory Care for Yourself or a Loved One?
The best way to determine if these services are right for you is by contacting our team at Avatar Healthcare. We'll discuss your situation and help you find the ideal services to fit your unique needs.
Here are a few things to keep in mind that will help you decide if these services are the right fit:
Care for patients with memory loss or mild to moderate dementia

Goal to help the patient maintain as much independence as possible

A need for ongoing tracking of physiological, physical, and sleep activity

Preference to delay moving a patient to a care facility or nursing home

The patient needs cognitive therapy at home 2 – 3 times per week
Even though there is no cure for cognitive decline, a variety of services can effectively slow the progress of this disease. Our program focuses on creating new brain connections that help to slow down and decrease memory loss.
More Than Memory Care: Support for the Whole Family
While our memory care program prioritizes the needs of each patient, we don't overlook the unique support that families require as well. In addition, online access and ongoing communication keep caregivers informed about progress and patient needs at all times.
At Avatar Healthcare, we are proactive about staying at the forefront of the memory care industry. Our program involves memory training systems that are scientifically proven to help patients with short-term memory loss.
The good news is that patients and families can access full support through a multidisciplinary model – at no cost. When a patient qualifies for services, payment is often available through Medicare or private insurance coverage.
Our team at Avatar Healthcare is here to help you access available services. We ensure insurance and Medicare compliance and also assist with insurance billing.
When to Seek Memory Care Services
If you are caring for a loved one who seems more confused or forgetful, it's normal to feel concerned about their health and well-being. Our team at Avatar Healthcare is here to help, and we encourage you to call as soon as possible. We are here to support you and your loved one during this time of need.
Our team offers clinically proven solutions to support memory care patients with their unique needs. This program is Medicare compliant to reduce the financial impact on your family.
Schedule a consultation with us at Avatar Healthcare when you are ready to learn more about available services. We offer a full range of solutions, including home health, hospice, and personal home care services. Call today: (844) 422-5528.
Contact Avatar About Memory Care Services
Start benefiting from our memory care services today