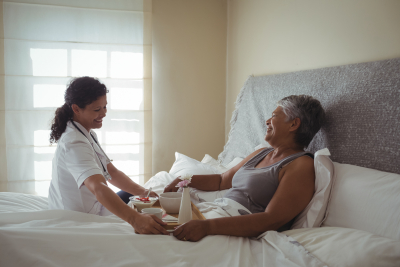 Avatar Healthcare offers hospice care for patients and families dealing with life-limiting and advanced illnesses. Hospice is comprehensive social, medical, and spiritual care that supports patients and their families when an illness no longer responds to curative treatments, or when a patient chooses not to pursue aggressive therapies.
When is hospice appropriate?
Hospice is designed for patients with advanced terminal diseases. However, families are encouraged to consider hospice care as soon as a family member is diagnosed with a terminal disease, such as cancer, COPD, or heart failure.
What services are available?
We cater to the needs of both the patient and their family members. Our hospice services include:
24-Hour Care
Skilled Nursing
Case Management
Medical Social Services
Respite Care
Pain Management
Medication Assistance
Spiritual Services
Bereavement Support
Home Health Aide
Other services as required
Who is eligible?
Terminally ill patients, with a 6-month or less life expectancy, are eligible for hospice care services. Patients who choose to no longer pursue aggressive therapies may also be eligible for care.
Talk to Us
We are here for you and your family. Call us at 844-422-5528 or Set an Appointment at your earliest convenience.